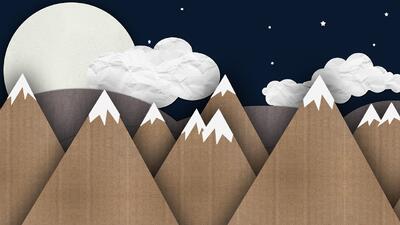 Document management is an important facet of any organization, regardless of size or industry. From an operational perspective, efficient document organization processes help improve productivity, improve customer service, and ensure that employees are equipped with the information they need to do their jobs effectively. From a legal perspective, it helps your organization remain compliant to record retention laws.
If your organization is in need of methods to elevate your file management process to reap the benefits, here are three digital document services that can help you achieve your goals.
1. File Conversion & Document Scanning
The first step to effective document management involves eliminating inefficiencies that are inherent to manual paper-based processes. Thus, one of the most important digital document services that will help to improve your document organization process is file conversion/document scanning.
Ideally, you will want to find a document scanning provider that can scan or convert any time of record, file, or document that your business needs. This means determining whether a vendor has the right technology (such as OCR), and if they can facilitate your needs (on or off-site conversion, document shredding, etc.).
2. Data Capture & Indexing
One of the greatest advantages to electronic document organization systems is their ability to make record indexing, and consequently searching, much easier. This is why data capture and indexing are pivotal digital document services that contribute to the success of your file management process.
Depending on the needs of your company, you may require automatic index capture, forms processing, full text OCR, and where original quality is poor, even manual data entry. The right vendor can help ensure that your data is properly captured and indexed so that it can be leverage for process automation and to increase efficiencies in your file management process.
3. Document Management Software
Of all digital document services, document management software is the solution that can help bridge together all previous efforts – scanning, data capture and indexing – and make them actionable for your business. Once all of your documents have been converted, captured and adequately indexed, file management software allows you to properly structure, file, store, retrieve and secure all of your information in order to improve productivity. In practice, it ensures that each employee in your company can easily access the resources they need to work effectively. And, depending on the needs of your organization, you can find the solution that is tailored perfectly to your company.
Obviously, not all digital document services are built equal. But, if you can identify which ones your business can benefit from, and which vendor can best provide them, you can elevate your document management process and consequently improve productivity.