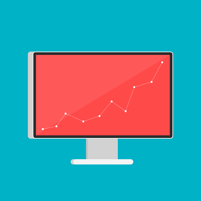 Humans are very adaptable creatures who evolved to survive our changing landscape, so it's no surprise that our technology is always evolving and improving right along with us. And while we may not think about document management and scanning as an industry at the forefront of the latest tech, this field is, in fact, always keeping up with, implementing, and adapting to the newest innovations, which lead to quarterly trends that you can track and follow.
With that in mind, here are all the coolest trends for the third quarter of 2017 that you should know about.
The Increase in Client Portals
Our companies aren't always the only ones who need the documents we generate, and sometimes it's beneficial and even necessary for clients to be able to access those files as well. Recently, client portals have cropped up in response to this growing need, and not only do they allow tech-savvy clients to retrieve and review documents as needed, but they also increase customer satisfaction and improve the customer experience. Client portals also enable customers to engage with the material more than previous file-sharing methods (like email), because customers can do things like:
See the most updated and current versions of all documents in real-time

Make comments on a document

Ask questions

Reference specific details within a file
The Rise of Social Document Sharing and Collaborative Software
However, it's not just clients that need access to documents, and the ability to easily share and collaborate on content is becoming more and more important in most workplaces. Instead of relying on email or paper copies to work, today's businesses are now incorporating social document sharing software into their company intranets, making it easier than ever for teams to join forces on projects and manage documents from various locations.
Document Management Using the Cloud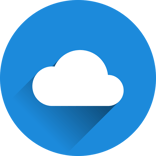 The cloud isn't going away anytime soon—in fact, it's only going to get bigger—and this is great news for document management. The cloud has recently become the great equalizer in our field because it has transformed the way we store, share, and access information. Once you scan your documents and upload them to the cloud, they're available anytime, anywhere, and to anyone who has permission to access them. An increasing number of companies are using the cloud to house their valuable data these days, and what's more, the cloud is also making scalability easier, document storage more affordable, and access to information more convenient.
Accessing Files on the Go from Our Smartphones
The majority of people have a smartphone or tablet on them at all times, and this means work can be accessed 24-hours a day, from anywhere in the world, as long as somebody has a data or Wi-Fi connection. As more Millennials enter the workplace, and as business hours become more flexible, more work is remote. This means document sharing and management software must be both mobile and user-friendly so that employees working away from the desk can still be productive and efficient while on the go.
Everything that has to do with tech—including gadgets, equipment, software, and more—is in a constant state of flux, because it's always being improved, revamped, and reimagined to serve our needs better. Document management and scanning also benefit from new technology and software, and today's trends are making workplaces more collaborative and more mobile, and it's also improving life for both customers and employees alike.