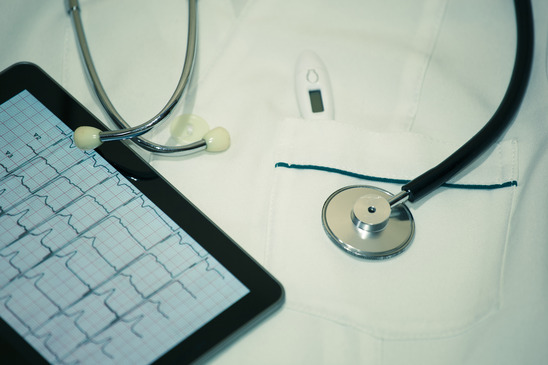 You have probably already heard that paperless medical records are the future. Your peers in the medical industry may be discussing them right now. What you may not be aware of, however, is why they will be so pivotal for the way that health practitioners operate. Let's take a look at the reasons why:
They free up space in your facilities and offices
Physical medical records can take up a lot of space in your facilities and offices. This can be frustrating, because the more productive your organization is, the more paper you are inundated with -- this can make you feel as though you are being punished for doing a good job. Paperless medical records, on the other hand, require absolutely no additional space as you add more records.
They save you A LOT of money
Paper records cost a lot more money than you probably think. Once you add up all of the paper, toner/ink, equipment costs and time, you will likely discover that managing your physical records is costing you more than some of your employees' salaries. Organizations are already saving hundreds of thousands of dollars every single year by going paperless. Paperless medical records will allow your health practice to save money in a similar fashion.
They allow you to access medical records anywhere
The cloud is not just for people with certain types of smartphones. It is a highly effective personal and business storage medium that has universal applications. The cloud allows you, your patients and other medical organizations to securely access your medical records anywhere; it also provides you with virtually unlimited, maintenance-free storage indefinitely.
They will reduce redundancy
Redundant records waste space, make it difficult to find records and cause confusion. When you go paperless, redundancy is less of an issue. This is due to the fact that good document management software ensures that redundant files are identified and filtered before you can even create them.
They will increase the accuracy of patients' medical records
Paperwork can get mixed up, lost or misread. When these things happen, your ability to properly treat a patient is severely harmed. Paperless medical records, however, remain irrevocably attached to a patient in an easily readable manner. This makes sure that a medical practitioner can make more accurate health plans, diagnosis and prescriptions.
They will save time
Studies done by the International Data Corporation have shown that an organization that employs 1,000 people will waste $5 million per year in salary costs to fruitless information searches. This means that even if your health practice employs as few as ten people, you are still wasting $50,000 per year if you rely on paper medical records. Switching to a paperless practice will convert this needless waste into saved time.
They make it easier for medical organizations to collaborate
Working with other medical organizations can be a headache. This is not because of any problem with the people there, but rather because it can be difficult to fluidly share large volumes of physical information across multiple organizations – you have to field phone calls, dig up papers, fax things over, send emails (or wait for these things to happen). With paper-free medical records, you do not have to worry about any of this because you can share medical records with the click of a button.
You don't have to wait for the future to arrive, it is already here
Your transition to paperless medical records does not have to wait. You can start converting your current paper medical records to digital and setting up a new infrastructure for managing and creating digital medical records.