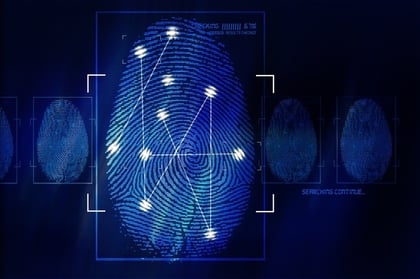 In order to become quick, efficient and flexible enough to keep up with the rest of the world, governments have had to adapt. This has meant investing in digital assets that allow them to take advantage of digital technology. One of the most important steps taken in this regard is a greater reliance on digital information management. This single step allows a government organization to easily create, access, organize and share large volumes of data. Storing data digitally also allows government organizations to protect data from destruction and physical theft, since it is no longer venerable to physical attacks. With these benefits, however, come new government information security challenges that must be overcome.


What government information security challenges do I have to consider?
Before you can overcome the new information security challenges that your government organization will face, you need to understand what they are. Below are the most prevalent challenges that you should be prepared to overcome:


Remote intrusion
Every month, a new set of data breaches caused by remote intrusion make their way to the news. The results of these remote intrusions range from a small scare for the affected organization (if it is caught in time and important data is properly placed out of reach) to large volumes of sensitive data being stolen.
How to prepare for it:
Successful protection of your government organization's data from remote intrusions happens at multiple levels. Your data must be encrypted in (at least) three places:
The network the file is stored on

The transmission that the file is shared through

The file itself


Data mining
Data mining is the practice of randomly sweeping databases for useful information. This presents a huge government information security challenge, because if your organization's data is stored on a database being mined, then it will be compromised.
How to prepare for it:
Where your government organization stores its data matters. It is immeasurably important that unless you are intentionally sharing a document with the public that you store your documents on secure private databases.


Malicious software
Viruses, spyware and other forms of malware will steal all of your data, take over your computers or simply wipe out your systems in minutes. In some cases, the only way to get rid of malware may be to get rid of important files, or even entire computers.
How to prepare for it:
You should have anti-virus software protecting your system right now. However, the first line of defense against malicious software will always be your government organization's employees. Malicious software is most often introduced to your system accidentally by employees who open emails and attachments that they shouldn't. Educate your employees about the importance of verifying the veracity of the purpose of an email with an attachment by both knowing the source and contacting the source to double check.


Physical destruction
Your digital government documents will be better protected against natural disasters and other catalysts for physical destruction than they were as paper documents. However, they are still venerable to physical destruction. If a hard drive gets wet or is corrupted, for example, then you could potentially lose all of your data.
How to prepare for it:
In order to protect your digital data against sudden physical destruction, you need to keep your data away from potentially destructive environments, and back your data up often. You can take both of these steps at once by relying on a secure remote cloud storage system for your document storage.


Are your government agency's digital documents secure?
Better preparation will protect your government organization against the information security challenges of the future.