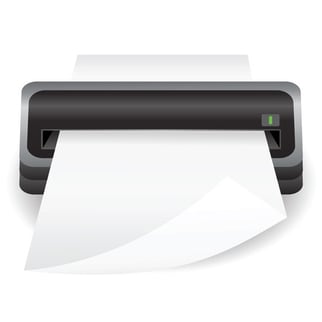 We are exposed to more types of data in a growing number of formats as information technology continues to advance. Despite this growth, we typically find it both easier and necessary to deal with more mundane forms of information transfer, primarily in the form of paper documents. To expedite the communication between the past and the present, and to bring the sharing of information up to speed, equipping your staff with portable document scanners is key. Below is an outline of some of the features and useful capabilities that you can expect when you choose a portable document scanner.
Office Versatility
Upgrading from one type of filing system to another is costly and time intensive, especially if your office staff is fighting over one scanner, which is also working as the printer, fax machine and copier. A document scanner that is portable is an inexpensive alternative that focuses on the task of scanning, freeing up the more versatile equipment for general use. There is also the key benefit of less time spent waiting in line for the primary machine, which translates directly into increased productivity across the board.
Mobile Capabilities
As technology becomes smaller and more portable, it is reasonable to expect the devices we use need to do the same. With a portable document scanner, a workforce on the go can facilitate document transfers into digital format wherever they might be. This is incredibly useful for gathering information documents like photos and reports from both clients and business partners.
With paper items that are older and more fragile, a document scanner that is portable is much less stressful than physical transportation of the document and will help preserve the original without the hassle. Scanners have seen increasing use by both amateur and professional historians, genealogists and archivists for this reason.
Versatile Designs
Portable document scanners come in a wider array of basic types than the traditional office scanner. The wand type can glide over documents of any shape and size, but they are typically less precise in their digitization. Other models are more recognizable as scanners, featuring run-through systems that can create PDF files that are immediately searchable. Whatever the need, there is a scanner for the job.
Save Physical Space
The amount of information that exists in a physical, readable format is staggering. Your company may deal with a range of documents, such as passports, IDs, bank statements, letters, memos and countless other varieties. Not all of these are in the standard printer page size and several are not even on paper at all. This can make storage and care for the documents both a chore and a major cost as your office space turns to a land of cabinets used for nothing but storage of documents you need, but rarely use. A portable scanner makes transferring all of these documents into a digital collection quick and effortless.
A Pivotal Tool for the Modern Business
While companies have existed for centuries without the use of computers, smartphones, copiers, fax machines and all the other marvels of modern technology, the widespread adoption of these technologies in such a short time is a testament to their viability and enhancement of how people do business. Portable document scanners should be on the same list of vital pieces of equipment for every type of company, large or small.