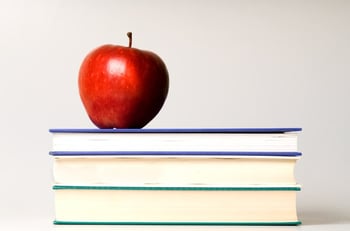 As a recent real-world experiment conducted by Yale University has proven, an educational institution such as yours can save hundreds of thousands of dollars in expenses each year by simply reducing the amount of paper that it uses. Something that the results of the experiment didn't note is that having less paper to store, organize and retrieve will also allow all of your faculty and staff to operate more efficiently. That being said, you can't simply get rid of your paper, because it plays a critical role in the majority of your institution's routine activities. To make cutting back on paper use a little easier for you, we are going to explore a few paperless office solutions that you can start using right now.
Immediate document scanning
One great way to cut back on your paper use is to discard most of your paper documentation almost immediately after you receive it. This sounds like a bad idea at first, but you must remember that the information on the paper is what's important to you, not the paper itself. As soon as you receive a document, scan it into your computer system. A good set of scanning software can analyze and retrieve all of the information on it so that you can manage the scanned document like a paper document you recently typed.
A digital fax
Fax machines can quickly use up a great deal of paper and ink, even when you are away from the office. When you use a digital fax solution, however, you are converting your fax machine into one of your paperless office solutions. A digital fax is usually nothing more than a computer program that can be installed on multiple devices – even mobile phones – to allow you to access a fax sent to you from just about anywhere.
Email more often
We know that you already use email for many communications, but expanding its use will allow you to significantly cut back on paper use. For example, if a weekly meeting's brief is normally printed out and handed to everyone in attendance, you could email the document instead and encourage people to access them via their computers or mobile devices during the meeting.
The cloud
You have likely thought about simply keeping everything as a digital file but are concerned about your ability to make enough space to save everything. You should, however, not allow limited hard drive space to handicap your storage capabilities. This is because cloud-based storage solutions provide you with access to a virtually unlimited amount of storage space. It also gives you unlimited access to your documents.
You can't take advantage of these paperless office solutions if you are still using paper
To successfully integrate all of the paperless office solutions that we discussed above, you have to reduce your reliance on paper as a storage solution. This starts with converting all of your current paper documentation to digital files and discarding or storing away the physical copies.
As you can imagine, converting all of the paper documents that an educational institution like yours has is a rigorous process. Fortunately, this is one rigor that you do not have to or need to tolerate. You can have all of your paperwork professionally converted to digital files in order to save you time and maintain a high level of quality throughout the entire process.
Start reducing your reliance on paper ASAP
Your educational institution does not have to keep shuffling through – or paying for – mounds of paperwork. You can still retain and manage the same amount of documentation by way of digital technology.