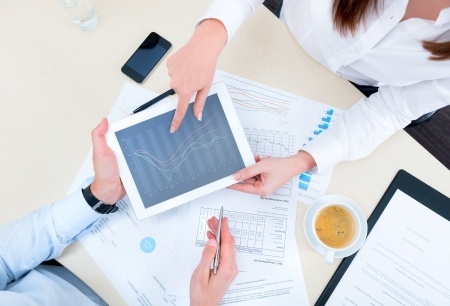 There are a lot of things to love about workflow document management software. Although the process to implement your workflow document management software probably will not be one of those things, the benefits are undeniable. Here are the five things that we love the most about workflow document management software.
Saves Time
This one is easily the best services provided by workflow document management software. It's essentially a combination of all the reasons that made you want to switch to a management system.
It is incredibly easy to find documents. You don't have to dedicate time to looking for documents because now you can use a simple run a search in the software.

Maintaining documentation becomes a matter of ensuring that it is uploaded into the system.

Creating a consistent set of procedures, templates, and documentation is so much easier when you can see what other people have done.

Communication and coordination between divisions, departments, and locations is manageable because it is done through one software instead of ad hoc.
There are so many big and little things that are easier with workflow document management software. The amount of time saved is something that everyone can appreciate.
Provides an Easy Way to Manage Certifications
Most companies have to deal with different kinds of certification, and as the years go by, it becomes increasingly difficult to deal with all of them. If you are preparing for an audit, or if you are just trying to ensure that you properly budget for annual certifications, this is the best way to maintain all of the necessary information in one place. Certifications are an important aspect of any business, so having a way to monitor and track them is definitely something you will come to love about this kind of software.
Sends Alerts and Reminders for Reviews and Due Dates
One of the most painful aspects of getting anything published is the review process. You have to track a variety of dates. There's the day when the first draft is due, comment period, second round of reviews, the final incorporation of comments, and the actual due date. Workflow document management software gives you all of the tools you need to create alerts for each of the due dates. You can even see where each document is in the process. If there are any problems, you can see that too, so that adjustments can be made before problems become emergencies.
Improves Documentation Security
With the number of hacks and security breaches discussed in the news, this is the one benefit that can give you peace of mind. Your documents can be as secure as you need. Your HR documentation can be stored under a layer (or multiple layers) of security while less sensitive information is more easily accessible. When it comes to protecting intellectual property, employee and client information, and classified information, you want to ensure that your documentation is as secure as you can make it.
Saves on Costs
One of the biggest benefits for business is the fact that the software can provide substantial costs. As it streamlines the documentation process, making it easier to find documents, track changes, prepare for audits, and creating security, it ends up being a significant cost saver.