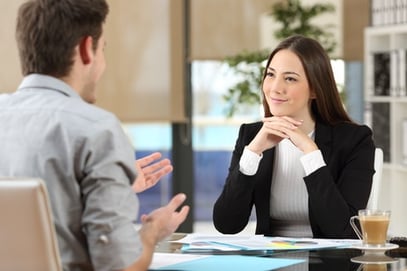 Are you trying to operate a paper-intensive business? Interested in cutting costs and optimizing processes? There are various things you can do to reduce the number of paper copies and the sums you're spending on record maintenance. Records scanning software is one particularly good idea.
Save Space
Document management is a challenging task. Not only does it require significant effort on behalf of your workers, keeping a paper-based archive will also necessitate a lot of space.Scanning software allows you to move the archive to the digital realm, freeing up lots of space and optimizing some of the maintenance processes.
Over the years, digital storage capacity has increased significantly. Even large organizations will get to move their archives to the digital realm without worrying about the extensiveness or the complexity of the database. Saving space is perfect for giving workers better conditions or downsizing to a smaller office, if this is something you're willing to consider.
High Image Quality
Scanning documents isn't just about the hardware being used. The software will also play a role when it comes to ensuring the clarity and eligibility of the digital copies. The right scanning software will have image enhancement features, making it possible to digitalize even older documents and improve their management. There will be no need for pre-scanning preparation of the documents. When the process is completed by a professional, the outcome will look even better than the original.
One other very important feature to keep in mind is OCR or optical character recognition. Some types of scanning software come with this very practical functionality. OCR refers to the recognition of text. Instead of being saved as an image file, text will be transformed into an editable document. This way, documents can be edited and upgraded. Software featuring OCR is one of the biggest essentials for the creation of a digital archive that you can actually work with.
Increased Efficiency
The use of scanning software is just the first part of the process. When you complete the goal, you'll move on to relying on a document management solution. Together, these products are ideal for increasing the efficiency of database management and reducing the amount of time that your workers will have to spend on it.
Document scanning is a one-time process. The maintenance of a paper-based archive will necessitate constant work. Documents will need to be organized, classified and stored in ideal conditions. Needless to say, a lot of labour will be required to accomplish all of these tasks,
Doing a Data Backup
Sometimes, it will be impossible for businesses to go entirely digital or they wouldn't want to get rid of a paper archive. The use of scanning software by such businesses makes a lot of sense, regardless of the fact they haven't embraced complete digitalization.
When documents are scanned, a data backup can be performed effortlessly. This way, a business will have both a paper-based and a digital archive that both contribute to compliance. In the case of a disaster, document recovery will be an easy task.

It's simply not justifiable having a single archive. Losing sensitive or proprietary business data can lead to major problems and financial losses in the long run. Doing some digitalization will result in the creation of a backup that's protected from most types of adverse influences.
There are many things you can do to make document management a breeze. The selection of the right software/hardware combination is one of those. Don't hesitate to seek professional assistance and identify the option that will give your business the best possible results.