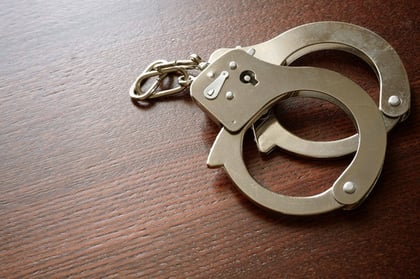 One of the biggest challenges that businesses will face in the near future is protecting data from theft. With a myriad of data thieves constantly developing sophisticated new ways to steal digital data, it has become apparent that organizations cannot protect valuable data on their own. To support you in the fight against data theft, governments have been establishing compliance laws designed to make it harder for a data thief to steal anything.
These laws are designed to protect your business and individual people from data theft. This goes beyond the typical crime and punishment measures for those caught in the act. For data protection laws to be effective, they must require everyone to actively protect data. To ensure all are protected, several data protection laws include data protection compliance requirements that require you to act. If you don't, then your company – and not just thieves – could be facing penalties from the government.
To make sure you aren't caught off-guard by data protection compliance requirements, consider the following important facts:

The data protection zeitgeist
The best way to stay in line with data protection compliance laws is to first understand how and why they are being developed.


Industry-specific data protection compliance laws
All companies face different challenges regarding data protection. A bank, for example, will constantly retain more sensitive customer data than an auto mechanic's shop ever would. The United States alone has around 20 federal laws, and hundreds of state laws that cover industry-specific data protection concerns.
It is critical that you focus on understanding what requirements are specific to your company's industry. Due to the complexity and ever-evolving nature of these laws, it is often best to seek the assistance of a data protection expert to learn about the laws that were designed specifically for your location and industry.


Medium-specific data compliance laws
The channel on which you store or interact with data affects your ability to protect it. The most basic example of this would be the difference between a document printed on a piece of paper and a document stored on a computer hard drive. In order to protect a piece of paper, you lock it away. Despite its obvious limitations, this is the only way to protect paper data; as such, compliance laws don't require you to do much more than place valuable paper data under lock and key. Unprotected digital data is vulnerable to theft from remote hackers, so data protection software is often required.


Data destruction laws
In addition to guarding data that you store, new laws also require you to destroy certain data. For example, Canadian laws require you to destroy a customer or employee's personal data the moment that you no longer need it.

The constant influx of data protection laws
While governments have been acting to protect data for decades, modern technology is often incompatible with laws written two to three decades ago. Because of this, data protection laws are constantly being updated and replaced with more relevant regulations.
Data protection compliance laws aren't being updated every decade or two either. They are being created every single year. The past few years have seen several laws take effect, and even more laws passed. In 2015, for example, major amendments to Canada's Digital Privacy Act were passed. This makes it more important than ever that you partner with a data protection expert who can guide you.

Is your business up-to-date on data protection compliance laws?
Following government regulations for data protection will help you enhance your own business' security, as well as keep you out of trouble with the law.