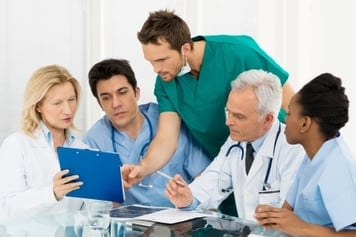 Keeping up with technological advances helps your hospital or clinic stay at the forefront of its industry. Making the switch from piles of paper records to electronics is naturally part of this process. Although, it might seem like a difficult task when you have large amounts of paper documents to deal with, it doesn't have to be a hassle. By using a medical document scanning service, you can have professionals get you set up and take care of everything for you. Here's how it works:
Making the Decision
Record keeping has always been a pertinent factor in the medical field so that doctors can provide safe and effective treatment for patients. When using paper records, you run the risk of records getting lost. However, with medical document scanning, you'll have electric access to information in secure formats that prevent lose and damage. Documents also become easier to send to other doctors and hospitals when needed.
Meet with Account Managers
Once you decide to make the switch over, meet with your account managers. This allows them to spend time learning the goals of your business and how to store documents efficiently. Account managers can also help you come up with document storage solutions tailored to your clinic. Any account questions you have can be addressed here before moving the process further.
Transportation of Documents
When everything is settled, the documents are transported to a secure facility by experienced staff members. At the facility, your documents will be handled and prepared for scanning by trained document specialists.
Scanning the Documents
First, all your medical documents are digitalized using the latest scanning hardware, scanned at 120 pages per minute. The images are then enhanced with clean-up software to ensure you get the best quality image of the original document.
Export the Images
Once the process is complete the documents can be exported in pretty much any format that fits with your businesses' current system for digital documents. You get all your paper documents sent to your computers, where with just a touch of a mouse you have access to everything. You will never have to spend time searching page after page for information again.
With medical document scanning, your business becomes more productive with easier access to necessary information. Not only does it help save you time, but it lowers risks of losing documents and reduces the risks of doctors making mistakes.