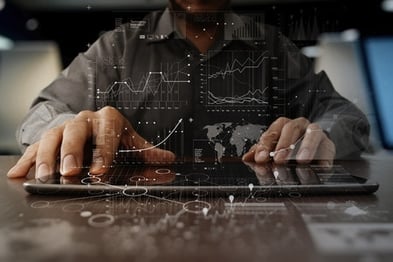 In the world of data storage, there isn't a universal solution that will do the trick for every single organization out there. Picking the right option depends on carefully evaluating the company's data storage needs and understanding the different products.
The market has become truly diversified and there are dozens of data storage options you can choose among. Figuring out what your main priorities are and looking for a good match is the only way to ensure compatibility and functionality.
Assess Your Storage Needs
Before exploring data storage options out there, you'll need to answer a couple of very important questions. Based on the information, you'll find it a lot easier to sort through the possibilities and identify the best ones.
What's the size of your current database? Are you dealing with problems like duplicates? Which software programs and apps used by the business generate the biggest data volume? Do you need to access the data from multiple locations? How quickly would you like to access the data?
These are some of the most important questions to explore prior to picking a suitable solution. Once you have the answers, you can eliminate irrelevant products relatively quickly.
Security Considerations
Regardless of company size or industry, data security should be a primary concern. Data storage options do come with an array of safety features that you should be familiar with.
Encryption is just one of the security possibilities. In fact, it's the absolute minimum requirement. Several other security characteristics to look for include protection against data being erased or overwritten, secure data hosting, password protection, different levels of access, and frequent backups to multiple spaces.
Ease of Access
Now that security is out of the way, it's important to look at functionality. A good data storage possibility facilitates the ease of access to your information. This ease of access can be guaranteed in several ways.
For a start, archived data should be readily accessible. The fact that certain documents are archived doesn't mean they're no longer necessary. Ease of access will also be determined by the scalability of the service (your company's data storage needs will change through the years) and the availability of cloud-based solutions. Cloud-based data storage will enable you to retrieve important documents from any location that features internet access.
Cost
While the cost of data storage shouldn't be the primary consideration, it's important to examine the price to quality ratio.
Online data storage solutions are usually more affordable. There could even be some free space for smaller businesses. Such inexpensive possibilities, however, could be missing a few of the advanced security features and the perks that come with costlier plans.
Offline data storage solutions tend to be a bit more expensive. This is one of the main reasons why cloud-based solutions have revolutionized many fields. Still, your requirements and storage needs should be the top consideration. Don't let a low price keep you from exploring the technical specs and the additional securities you'll be getting access to.
Pick the Right Vencor
If technology isn't your forte, you'll need to partner up with an experienced vendor that will make the right suggestion.
Many companies out there offer data storage options. The number of experts in the field, however, isn't that high. Make sure that the vendor you choose to partner with has the knowledge necessary to answer your questions and suggest an adequate solution. Stellar customer service, experienced staff and the availability of multiple options will all be essential for meeting your data storage needs in the best possible way.