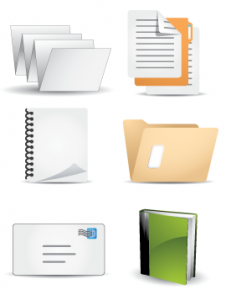 When people think of document scanning, we often visualize a standard 8.5 x 11in sheet of paper. However, many businesses may have unique file management needs that fall outside of these dimensions. Digital images can be created for almost anything, making document scanning a flexible file management solution.
Size Doesn't Matter
From post-it notes to engineering drawings, important information can come in various sizes. The downside is that tiny or extremely large documents can get lost, or be cumbersome to keep on hand for reference. Scanning them into a digital format provides a secure and easy-to-view option for documents of any scale.
When Past Meets Present
There are many industries that deal with archived material on a daily basis. Document scanning is an excellent way to preserve the past, while making history more accessible. MES has digitized microfilm, newspapers, diaries, photographic slides, and even paintings. Some non-profit organizations, such as the Girls Guide Ontario Council have managed to improve their retrieval times for historical records by having them scanned into file management software.
All Stuck Together
Items with delicate components may be tricky to run through a desktop scanner, but it is still quite possible to turn them into digital images. MES specializes in scanning items that require extra care. Some of our projects have included mounted artwork, official documents with wax seals, fish scales encased in glass slides, and even a paper maché hat!
Your history and archives are specific to your company, so your document scanning solutions should be as well. Click here to learn more about our document scanning services and to contact us for more information on how to go digital.