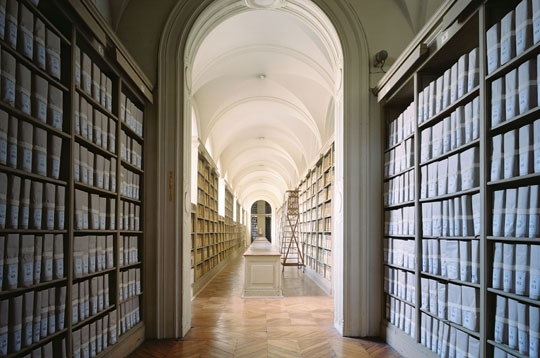 The successful operation of a library is founded upon the ability to be able to effectively manage and archive a large set of records. Doing this the right way, however, is not as simple as snapping your fingers; in order to effectively archive your records and manage them, you have to look beyond simply placing them in alphabetical order. Here are the three best practices that you should take heed of when engaging in your archives and records management duties.
1. Create a detailed filing system
You should start by creating a detailed filing system that separates your records by genre, type of document, date, etc. before you think about archiving a single document. This will make it much easier to efficiently recover them later on. This filing system should include primary categories and sub-categories. For example, if you have a scholarly article discussing recent medical developments, then you should file it in the scholarly article primary category and the medical sub-category. This line of sub-files can extend as far as you need it to. The more detailed this filing system is, the easier it will be able to locate archived documents.
2. Cut back on redundancy
If your archives and records management process includes a lot of redundancy, then you will not only waste a whole lot of your team's time, but your records will be much more poorly organized. As such, it is important that you reduce the amount of redundancy in your records management process by documenting every archive made.
3. Go digital
If you are managing your library's records with paper, then you are making a very big mistake -- you need to start managing your records digitally. Compared to physical records and archives management, going digital will save you countless dollars (many organizations have saved millions of dollars each year after making the digital switch), allow you to operate exponentially more efficiently and will increase the accuracy of your archives and records.
What's more, all of the archives and record management best practices discussed above can be more effectively translated to be used for digital archives. For example, you can more easily file and search for records in multiple primary and sub-categories with digital records management.
Transforming your archives and records management system to digital is easy, even for your current physical archives. All you need to do is take the following steps:
Get your current archives professionally scanned
It is imperative that you take this step first. As a library, it is likely that you have mounds of physical archives that need to be converted to digital; having them professionally converted to digital files will allow them to be transitioned efficiently.
Set up a document management system
In order to effectively integrate all of you archives and record management best practices, you need to set up a good document management system. This normally consists of document management software and a cloud access system.
Establish long-term document conversion capabilities
You need to be prepared to convert new physical documents to digital as they come in. This cannot be done with a cheap scanner, because as you know, new documents flood libraries in droves. You need a high performance scanner that can process hundreds of thousands of pages in a day.
Don't make your job harder than it has to be
Although all libraries have massive amounts of records to archive and manage, doing this does not have to be an overwhelming toil. Engaging in the best practices discussed above will allow you to comfortably handle all of your records without any unnecessary hassle.