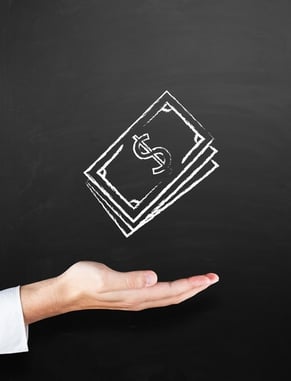 While dealing with your accounts payable accounts can be draining (nobody wants to spend a great deal of time paying money!), it is a necessity. If approached the wrong way, managing your accounts payable can be excessively time consuming, done incorrectly or even cause you to spend money where you shouldn't.
Use a money management program to keep everything organized
It is easy to lose track of who has been paid what when you are paying bills every day. Even writing things down can be confounding, since the sheer volume of numbers that you end up dealing with can become overwhelming. Good accounting and/or money management software, such as QuickBooks or FreshBooks will seamlessly keep track of everything for you. All you need to do is type in the most recent data.
Constantly communicate with your lenders
Communicating with your lenders is critical for effectively managing your accounts payable. Make sure that you verify the receipt of payments to ensure that there are no issues in the future. In the event that you are unable to pay on time, pre-emptively contact your lender and try to make arrangements.
Implement several checks and balances so that you're only paying what you should be
Accounts payable is a common channel for employee fraud. This is because you are paying from these accounts anyway, so fraudsters hope that you won't notice anything extra. Checks and balances to avoid this should be implemented, including multiple verifications and shared management duties for each account. Also, ensure that all payments are easily tracked – instead of using cash, make all payments via checks, debit card or credit card. You may even want to consider assigning each employee their own card for enhanced tracking.
Consider enlisting the help of an accounting professional
You are a leader in your industry, but your industry is not likely accounting. If you are spending all day mulling over which bills you have paid, then you are effectively functioning as if you are an accountant. In order to avoid this (and get back to doing what you do best), consider hiring an accountant to manage your accounts payable. This will also give you the opportunity to alleviate the burden created by other accounting concerns, such as your accounts receivable, asset depreciation, etc.
Even if you cannot afford to hire a full-time accountant, you should still consider seeking out the consulting services of a CPA or simply hiring an accountant part-time.
Streamline your accounts payable document management
Your accounts payable can get out of control if the actual documents containing them aren't properly managed. The only resolution to this problem is to proactively streamline your accounts payable document management. This starts by converting your accounts payable documents to digital files. This is because they are easier to manage with good document management software, they are much harder to lose or destroy than paper, and you can easily create a definitive "paper" trail.
Even after having your current accounts payable documentation converted to digital files you will continue to receive paper documents. You should be prepared to immediately convert them to digital files with a scanner and scanning software, which will automatically convert and index the information for you. This will complete your accounts payable document management capabilities.
Focus on running your business instead of on paying bills
Accounts payable is a critical part of your business endeavors, but this doesn't mean that you should spend all of your time dealing with them – and still possibly getting it wrong. Following these tips will allow you to pay your company's bills with less hassle.