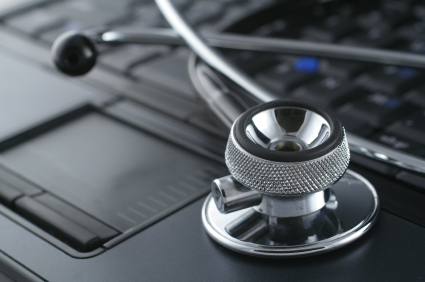 By now, you and the rest of your hospital should know about most of the benefits of electronic medical records (EMRs). That being said, there are five little known benefits of using EMR systems that you should know about as well.
1. Physician workflows are streamlined by EMRs
First and foremost, the doctors at the hospital will be able to do their job much more effectively, thanks to streamlined workflows created by the EMR systems. These benefits include the following:
Access patient charts remotely

Critical lab value alerts

Medication error alerts

Reminders to provide preventative medical care

Reminders of clinical guidelines for medical care

Quickly identify any lab tests that are needed

More effective communication with patients
2. Your hospital's scheduling system will be streamlined
You can also use many EMR systems to add digital scheduling to your hospital's capabilities. This is not just a convenient bonus for patients who hate being put on hold either. With more patients scheduling visits via the web, your team will be free to handle more of the logistical and medical duties that can pile up throughout the course of the day. In other words, digital scheduling will make your entire hospital more efficient as a whole.
3. More patients can help the hospital do their jobs
EMRs allow patients to access their own medical records. As a result, they become more informed about their own health conditions. This allows a patient to more completely understand everything that a doctor tells them, and they can even pose astute questions and suggestions. This in turn speeds up and enhances the treatment process.
4. Your hospital can effectively work with any medical organization
Many medical organizations are transitioning into the digital era; this includes using EMR systems. Some medical organizations, however, are doing away with paper almost completely, meaning that the only effective way to share information with them is through an EMR system.
If you are not using an EMR system, then working with the aforementioned medical organizations will be a headache, to say the least. This is because they will have to take time to either email you information or print it out and send it to you. If you already have an EMR system of your own, however, you can share data with just about any medical organization with the click of a button.
5. Hospital ratings are improved while saving money
As you know, hospital ratings have been important for a while, but the internet has made them more important than ever. Many reporting agencies, including the world renowned Consumer Reports grade hospitals for safety and quality of care. All of this information is published on the web; knowing this, patients rely on the ratings therein in order to determine whether or not they would even consider using the services of a hospital. In other words, you need your hospital ratings to be as high as possible if you want to keep your doors open.
Because of all of the benefits of electronic medical records discussed above, your hospital will be able to satisfy more patients, face fewer errors and make more monetary investments where it counts (better equipment, facility upgrades, more qualified staff, etc). As a result of this improved performance, your hospital will receive better hospital ratings.
The benefits of electronic medical records will help you enhance every element of your hospital
If you aren't already using an EMR system to enhance your hospital, then the unknown -- or formerly unknown -- benefits listed above should be more than enough incentive for you to make the switch.