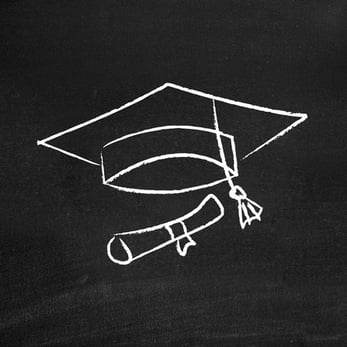 Managing your students' academic records – both before and after they graduate – is a critical function of your educational institution. Because it is so important, you should always be taking steps to enhance the student record management process. One step that you should be taking right now is investing in digital student records. Here are the reasons why:
1. The transcript dissemination process will be streamlined
The primary reason that you retain student records after graduation is so that you can provide them when a graduate needs them. Here is how digitization enhances this process:
It will be easier to supply transcripts upon request
In some cases, employers will request student transcripts and then make requests for multiple confirmations of validity. This turns what should have been a straightforward process into a rigor. Even without the additional steps, however, this is still a time consuming process, because after locating the records, you need to make a physical copy of them and then prepare them for shipping.
Digital student records, on the other hand, allow you to provide fully verified transcripts, degrees and certificates with the click of a few buttons.
Non-graduates won't be able to falsify graduation from your institution
The falsification of degrees has been a problem for a long time. Employees from entry-level to CEOs have successfully gotten jobs by taking this dishonourable step. When your student records are only physical, it is difficult to prevent this from happening because a dedicated counterfeiter could make perfectly believable degrees and transcripts. A digital student record is digitally signed and verified so that one cannot simply make a passable copy by duplicating the appearance.
Graduates won't be able to fraudulently boost their student records
Another way that people lie on their resumes is to falsify their grades and classes taken while earning a degree at an institution. As with falsified degrees, digital academic records can prevent this from happening because one cannot simply alter a digitally signed student record.
2. Nothing is ever lost
Paper records inevitably get misfiled, lost and sometimes even accidentally thrown out. This causes big problems for both you and your students. A digital student record cannot be lost or accidentally destroyed in such a way because they are retained, indexed and backed up.
3. Student record privacy is enhanced
A secured digital student record can only be accessed and managed by authorized personnel. This ensures that a student's privacy is protected because not just anybody can see their academic record. More importantly, it prevents improper editing, theft or destruction of a student's academic record.
4. Even centuries old student records can be digitized
Digital student record keeping isn't just for your future students' academic records. You can also convert academic records that have already been created in physical form – it doesn't matter how many records you have or what time period they come from. This can be accomplished via the following three-step process:
Have your past student records professionally converted to digital files
Invest in scanner software that will automatically compile the information on future scanned academic records
Allow your document management software to integrate your newly digitized records into the system
Doing this will completely remove your reliance on physical student documents. This will not only enhance your ability to manage them, but it will also save a great deal of space in your school's offices since the physical copies will no longer be needed.
Don't allow your student record management process to languish
Switching to digital records for your students is a necessary upgrade for your ability to track, manage and distribute transcripts, certificates and more.