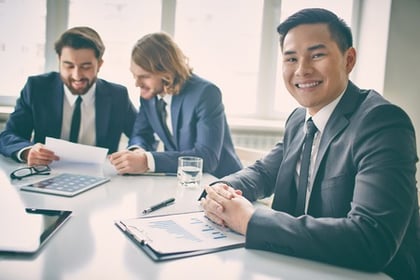 A paper-based archive requires a lot of work to b maintained in an excellent condition. After all, paper is a pretty vulnerable material.
Have you introduced any protective measures when it comes to the safety of your business documents? If the answer is negative, the time is right to start thinking about ensuring the integrity of your archive. Paper documents are vulnerable in many ways and here are some of the main reasons why you should start thinking about their protection.
Paper Documents Can be Stolen
When you have a digital archive in place, you can introduce the right access level permissions and security measures to reduce the risk of unauthorized access. When it comes to paper documents, things become a bit more challenging.
Data theft is rampant in the corporate world. According to a Ponemon Institute study, 59 percent of people who leave a job (either quit or are fired) will take confidential business information with them. Document purloining is not a new thing but it's still a serious problem.
One of the best ways to reduce data theft is to create a digital archive or to opt for professional document redaction. Taking out sensitive and proprietary data from paper-based documents is a necessary precautionary measure when it comes to keeping trade secrets.
Paper is Vulnerable
Paper is incredibly vulnerable. If you've ever taken a look at older documents, you know how delicate and fragile these are.
Even when ideal maintenance conditions are ensured, the lifespan of paper cannot be increased significantly. In addition, a paper archive is susceptible to moisture and fire. A natural disaster can easily destroy an entire archive, leading to the loss of originals that simply cannot be replicated.
A digital archive doesn't come with the same level of vulnerability. Multiple copies and a backup can be created for the purpose of document recovery. Whether accidental or malicious deletions occur, the archive will still be protected and no data loss will occur.
Piracy and Copyright Abuse
If you don't protect your documents, data theft isn't the only type of crime that you're going to experience. Original works can be taken out and replicated by others. Unless the data is protected, proving copyright abuse and winning such a case is going to be an extremely difficult and cumbersome process.
eBooks, whitepapers, surveys and other important documents can also be subjected to piracy. Pirates don't just still software and movies. It's very easy to take specialized work and to make it available for distribution without having the rights.
Many believe that document protection is something that only large businesses undertake but this shouldn't be the case. The loss of proprietary data and confidential information can lead to the destruction of any business, even a startup. Paper is incredibly vulnerable, much more difficult to defend than a digital archive. This is the main reason why a paper-based archive shouldn't just be left in the hands of every organization member. Copy creation and digitalization are just two of the possible steps that can be expected to deliver excellent results in terms of security.
In essence, paper is vulnerable to natural destruction over time and to document theft. Take some time to come up with a specialized security plan that corresponds to the specific needs of your business. Increasing the security of your archive doesn't have to be expensive, especially if you decide to go down the digital route.