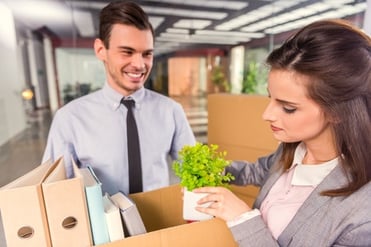 The sheer thought of moving an office gives most people uncomfortable feelings especially if your office relies on printed material. The mass of paper saved over the years means lifting, hauling and finding room for all of those stacks and files. Your back hurts just thinking about it.
There are a lot of office moving tips out there but what if, before you moved, you could reduce a percentage of that paperwork. Depending on your business, eliminating a tenth, a quarter, half or more would mean more room and less clutter. Imagine having files at your fingertips, instead of in a filing box in the storage room.
Reducing your paper files can be as simple as:
Disposing of old paperwork

Revamping policies

Moving to a digital document management system
The last office moving tip we have is move to digital documents. You know that you can't eliminate all of your paperwork; however, you can store the information better. With digital documents, your paperwork is stored on servers, is easy to find and is secure. The hardest part is scanning and sorting documents. Digital documents are used in many different types of businesses already with great success.
So why try to move all of those heavy boxes of papers you may not even need. With our office moving tips, you can save space and money. Why not give us a call?