What if you could completely revolutionize your record keeping?
When it comes to a business of any size, it's important to keep a digital archive of records. However, traditional scanners are inconvenient due to their size and slow speed.
Fortunately, a fast document scanner is the answer you've been looking for. Keep reading to learn all about what makes this the best option for your business!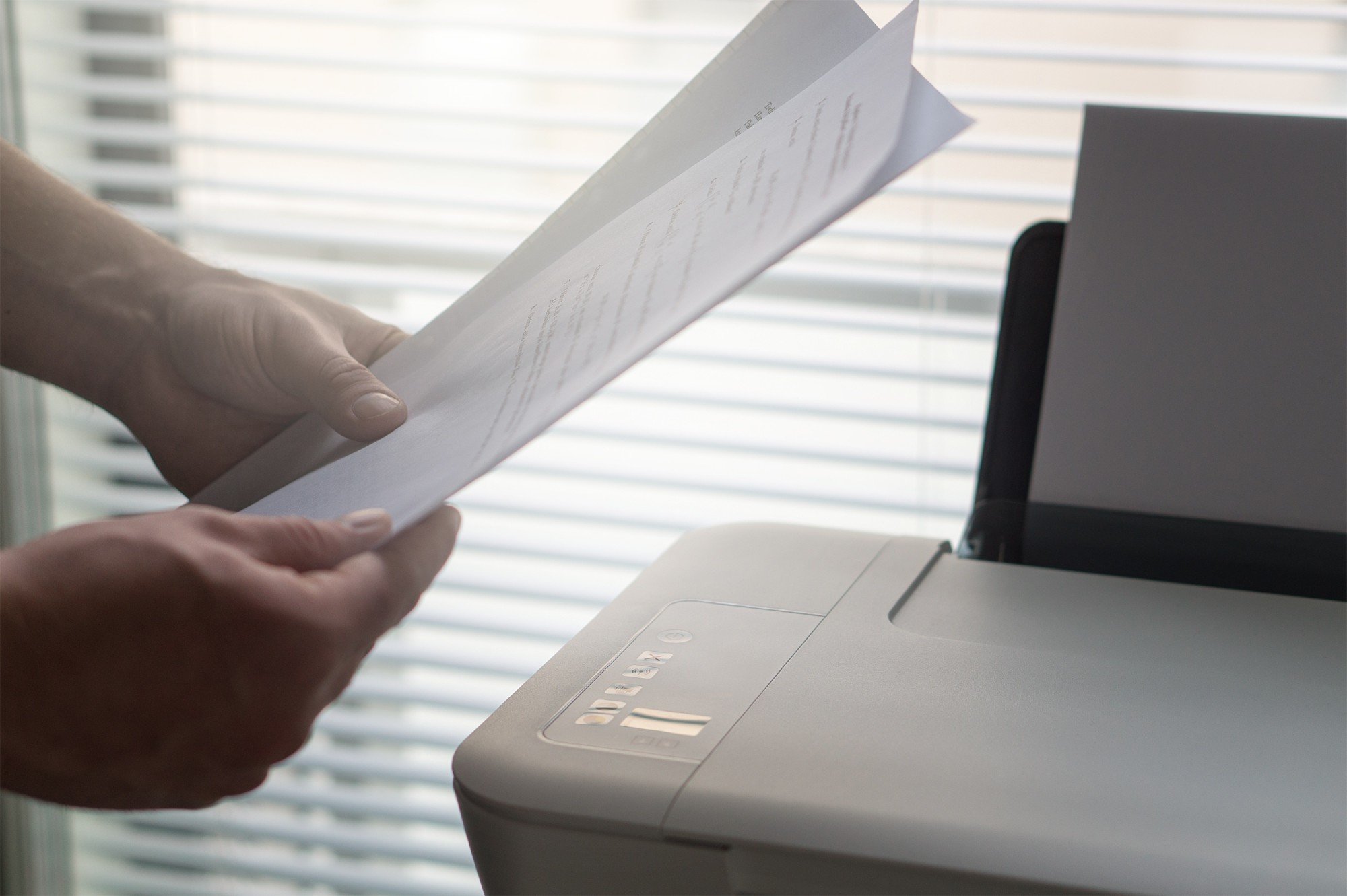 What Is a Fast Document Scanner?
We've prepared a solid guide to the world of fast document scanners. First, though, it's important to define exactly what these devices are.
Many traditional scanners have annoying limitations. They may only scan one document at a time and are both bulky and time-consuming to use.
Fast document scanners are designed to handle bulk scanning with speed and efficiency. This offers a few different advantages to a business of any size.
First, it speeds things up if you are beginning to digitally archive your old documents. Fast speed means that you can process hundreds or even thousands of documents a day.
Second, it offers the speed you need to turn scanning into a daily event instead of a special occasion.
The Need for Speed
We know that the ability to quickly scan documents is simply convenient. However, it's important to know that such speed can also benefit your business at every level of operation.
Specialty scanners can do things like scan checks with blinding speed. This helps you create robust financial records with little more than a simple hardware purchase.
And the ability to quickly enter scanned images into a database can help you create a robust CRM that incorporates important previous documents. Doing so quickly helps save time and money while setting divisions like sales and marketing up for renewed success.
Scanning As Policy
As we said before, many people treat business scanning as a special event. This is because it has a reputation for taking a long time, turning such occasions into all-day events.
Fast document scanners can change all of that. Once you have created a digital archive of past documents, you can easily institute scanning as a regular policy in the workplace.
When someone can scan multiple documents in a matter of seconds, it changes the record keeping game entirely. When you can preserve every single document without a significant impact on your office productivity, it creates a real "win/win" for your business.
Now that you know a bit more about what fast document scanning can do for your business, here is our guide to the different available scanners.
Production Scanners
A production scanner is typically at the frontlines of your scanning needs. And if your business only needs a single scanner, this is the one you need to get.
Such scanners are powerful and fast, able to scan 100 documents or more in the span of a minute. The devices are also able to last a very long time with minimal maintenance, making them a great choice for any small business.
Such scanners are ultimately designed with bulk scanning in mind. That makes them ideal for scanning hundreds or thousands of documents a day. If you don't have a very high scan volume, you may need a different scanner.
Departmental Scanners
What is a departmental scanner? In many ways, the name has the explanation you need.
While a production scanner can serve the large-scale needs of a large organization, a departmental scanner is meant to serve a smaller department of workers. Ideally, each department has its own scanner to facilitate digital record keeping.
These scanners are also uniquely suited to scanning high-quality images. If digital quality and clarity are important to your workplace, then departmental scanners may be your best choice.
Typically, a department scanner is used by everyone in the department. However, individual workstation scanners are available for use.
Workstation Scanners
As the name implies, a workstation scanner is a smaller device intended for individual use. Such a scanner integrates nicely into individual workstations throughout your business.
These scanners do not work at the same speed that production or departmental scanners do. They also cannot handle as many scans at a time. Instead, this is an ideal scanner if you intend to have individual employees scanning their own paperwork on a regular basis.
If your business is on a budget, workstation scanners are also more affordable than their counterparts. This makes it easy to buy these scanners for every employee who might need them as part of their daily work.
Specialty Scanners
We have covered the primary types of fast document scanners for general use. However, if you have special scanning needs, you may need to take advantage of a specialty scanner.
Book scanners are available if you need to digitize entire books. Such scanners make it easy to create copies of pages without causing any damage to the original work.
Check scanners are designed to quickly and efficiently scan checks. This helps you create your own record of payments before depositing payment at your local bank.
Wide-format scanners are designed to scan documents larger than 11"x17". This is ideal if you need to scan various drawings and documents of unconventional sizes with a single scan.
Cloud Integration
Scanning documents is now easier, faster, and more convenient than ever before. However, there is another factor that makes this the perfect time to start scanning: cloud-based software.
Previously, scanned images had a pretty natural drawback. Storing images on a hard drive or server meant that those images could be lost due to failures with either hardware or software.
Cloud integration means that you can safely store every scanned image in the cloud. This way, you have digital records you can access wherever you go.
Scan We Do It? Yes, We Scan!
Now you know the importance and convenience of a fast document scanner. But do you know where to find the best selection and prices?
We specialize in helping businesses with all of their scanning needs. To see how we can transform your business, come get a free quote today!